What's Trending…
THE Best Membership in Michigan
for Accounting and Tax Professionals . . .

Join MTAP Today for Just $97!
Register Here or call us at 517-641-7505!
In the News . . .
Great Tax Calculator for Tax Reform Bill
Are clients asking how the proposed tax reform legislation will impact their 1040 clients? Here's a great tax calculator that can give them accurate estimates in under 5 minutes! http://taxplancalculator.com/
Not Receiving MTAP Emails?
With the increase in identity theft and changes in spamming laws, many email services have enhanced website and email servers with firewalls that can block emails from organizations like MTAP. Click here for an easy way to 'whitelist' and re-establish receipt of our email communications.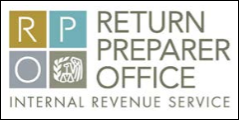 Tax Preparer Compliance
Helpful reminders for tax practitioners
PTIN Renewal Information
Earn the EA Credential
Insure you can represent clients in matters before the IRS!
IRS Directory of Approved Tax Preparers
The IRS has launched a searchable directory of tax preparers who possess a PTIN, an approved credential (CPA or EA), or an Annual Filing Season Program (AFSP) certificate of completion.
Great Practice Resources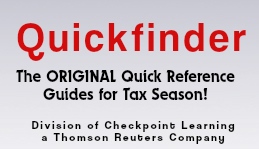 Quickfinder Order Form
Order your QuickFinder guides using the MTAP discount form for reduced prices!
Click Here to Download
How Quickfinder Saves Valuable Time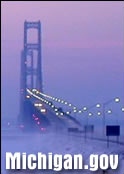 Michigan Treasury Online for SUW
Helpful information about registering your clients for this online e-file and e-pay management system from the Michigan Department of Treasury.

IRS Contacts and Related Information
These can save valuable time so you can solve client problems and maximize profits!




Find Government Information Quickly
USA.gov offers an easy-to-use search engine that gets you that information quickly.
More Helpful Links

National Links

State Links

More Helpful Links