TASC
Isn't it Time You Gave Serious Consideration to
Health Plans that Will Truly Save Your Clients Money?
Great Informational Downloads:
TASC Small Business Benefits for 2019
Medical Expense Plans with and without AgriPlan-BizPlan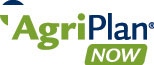 Do your small business clients ask you to
help them find additional tax deductions each year?
By looking into an AgriPlan/BizPlan for these clients, TASC's Regional Director, McNeil Lunenburg, will work with you and your clients to determine whether or not they are qualified for a Section 105 plan AND estimate their annual tax savings based on their current medical expenses.


Total Administrative Service Corporation guarantees compliance
with comprehensive third party management of Section 105 plans.
As a member of the Independent Accountants Association of Michigan, you can offer clients substantial savings on TASC's Section 105 plans while earning referral fees and residuals.


Call McNeil Lunenburg at 1-608-268-8862
mcneil.lunenburg@tasconline.com
Learn more about this great savings plan for your clients AND referral fees for you!


Visit www.tasconline.com to learn about the great Section 105
products offered by the nation's leading third party administration company.

Another outstanding benefit available to you as a member
of the Independent Accountants Association of Michigan.