In the News (Homepage)
Recent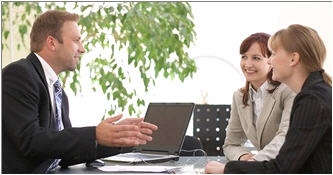 News that Impacts
You and Your Clients . . .
IRA Makes Important Ruling on SALT Deduction (3-29-2019)
The Internal Revenue Service today clarified the tax treatment of state and local tax refunds arising from any year in which the new limit on the state and local tax (SALT) deduction is in effect.
IRS Expands IP-PIN Program to Include Michigan
The IRS has expanded eligibility for its Identity Protection Pin (IP PIN) test program to taxpayers in the top 10 locations where identity thefts are reported to the Federal Trade Commission. The locations are the original three test sites (Washington, D.C., Florida and Georgia) plus seven new states: California, Delaware, Illinois, Maryland, Michigan, Nevada and Rhode Island.
IRS Issues Final §199A Regulations (1-18-2019)
The IRS released the

final regulations for the qualified business deduction (QBI) under §199A

under the IRS code.
IRS to Waive Penalties for Under Withholding
The Internal Revenue Service announced on January 15 that it is waiving the estimated tax penalty for many taxpayers whose 2018 federal income tax withholding and estimated tax payments fell short of their total tax liability for the year.?
IRS Releases 2018 Forms and Schedules
The Internal Revenue Service has issued new schedules and instructions for the redesigned Form 1040 and announced the discontinuation of the 1040A and 1040EZ with taxpayers who used those forms now required to use the postcard 1040.
Don't Count on Technical Corrections to TCJA
In a head-scratching series of events, members of Congress and President Donald Trump have decided it is better to argue about funding a wall than fixing problems with the recently-passed Tax Cuts and Jobs Act.
Eubanks Named New State Treasurer
December 21, 2018 - Michigan Governor-elect Gretchen Whitmer has named Rachael Eubanks as the new state treasurer overseeing the Michigan Department of Treasury.
MTAP Recognizes and Thanks Outgoing Treasurer Khouri
When Nick accepted the state treasurer's post four years ago, he inherited a department still reeling from the 2008 economic depression, but with his focus on shifting from a major emphasis on aggressively collecting taxes to one of emphasizing customer service as the foundation to being responsive to taxpayer issues, he has made the Department a model for state agencies across the country.
Not Receiving MTAP Emails?
With the increase in identity theft and changes in spamming laws, many email services have enhanced website and email servers with firewalls that can block emails from organizations like MTAP. Click here for an easy way to 'whitelist' and re-establish receipt of our email communications.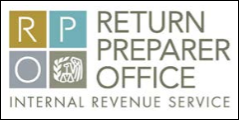 Tax Preparer Compliance
Helpful Reminders for Tax Practitioners
PTIN Renewal Information
Earn the EA Credential
Insure you can represent clients in matters before the IRS!
IRS Directory of Approved Tax Preparers
The IRS has launched a searchable directory of tax preparers who possess a PTIN,
an approved credential (CPA or EA), or an Annual Filing Season Program (AFSP)
certificate of completion.
Great Practice Resources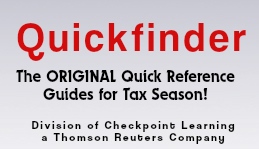 Quickfinder Order Form
Order your QuickFinder guides using the MTAP discount form for reduced prices!
Click Here to Download
How Quickfinder Saves Valuable Time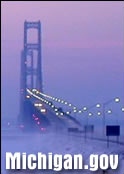 Michigan Treasury Updates and Guidance
Helpful information for servicing clients duing the 2018 filing season as well
as dealing with he Michigan Treasury Online.
2018 Michigan Treasury Updates
2018 1040 Updates for Tax Season
IRS Contacts and Related Information

These can save valuable time so you can solve client problems and maximize profits!

Find Government Information Quickly
USA.gov offers an easy-to-use search engine that gets you that information quickly.
More Helpful Links

National Links

State Links
More Helpful

Links