ColdBox Films
Technology has Changed the Marketing Game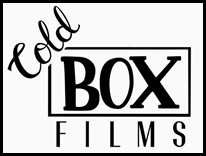 Cold Box Films helps you bring your business to life
through high quality video, photography, and design.
Visual content gives your company an opportunity to uniquely express itself, allowing you to be engaging and personable to clients and the public. Cold Box Films understands how creative content will help grow your brand, further your mission, and position you to serve your clients better. And we make you look good doing it.

Cold Box will visually help you tell your story in creative and professional ways.
Then, we'll help you find ways to maximize your content long-term.
We're visual storytellers . . . and we're creative.
You've got a story to tell. Let us capture it for you.