What's Trending…
The Best Membership for Accounting and Tax Pros . . .

Join MTAP Today for Just $97!
Enroll employees at just $27 each for more perks!
Breaking News . . .
Dangerous Phishing Scam Targets Tax Software Accounts
The Internal Revenue Service, state tax agencies and the tax industry warn tax professionals to be alert to a new phishing email scam impersonating software providers. The scam email comes with the subject line, "Access Locked." It tells recipients that access to their tax prep software accounts has been "suspended due to errors in your security details" and asks the tax professional to address the issue by using an "unlock" link provided in the email.
Read More
In the News . . .
Cyber Crime Brings Big Increase in Phishing Scams
As the tax filing season shifts into high gear, cybercriminals "phishing" for personal identity information has shifted into overdrive, thanks in large part to computer chip technology in your credit card. Read More
IRS Extends Deadline for 2016 Annual Filing Season Program
If you are a non-credentialed tax preparer and want to be included on the official IRS Registry of Approved Preparers, and you want to be able to represent 1040 clients on most preparation matters as the preparer-of-record, you must complete the IRS Annual Filing Season Program (AFSP).
Why You Should be Accepting Electronic Chip Credit Cards
If you or any of your clients aren't accepting EMV (electronic chip) credit cards, you risk liability for identify theft losses and much more! Find out how MTAP's credit card partners at International Bancard can help you comply with new regulations and reduce headaches in processing. It's a 'can't miss' article!
Not Receiving MTAP Emails?
With the increase in identity theft and changes in spamming laws, many email services have enhanced website and email servers with firewalls that can block emails from organizations like MTAP. Click here for an easy way to 'whitelist' and re-establish receipt of our email communications.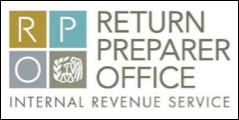 Tax Preparer Compliance
Helpful reminders for tax practitioners
Satisfy Your 2016 Annual Filing Season Requirements
BREAKING NEWS: IRS extends AFSP completion date to April 18, 2017!
Insure you are on the IRS Registry of Approved Tax Preparers with the TaxBook's AFTR program for non-credentialed preparers at just $64!
LEARN MORE:
About the Annual Filing Season Program (AFSP)
2017 PTIN Renewal Information
Earn the EA Credential
Insure you can represent clients in matters before the IRS!
IRS Directory of Approved Tax Preparers
The IRS has launched a searchable directory of tax preparers who possess a PTIN, an approved credential (CPA or EA), or an Annual Filing Season Program (AFSP) certificate of completion.
Great Practice Resources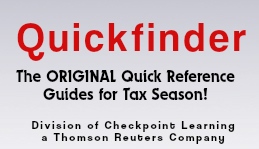 2016 Quickfinder Order Form
Order your QuickFinder guides using the MTAP discount form for reduced prices!
Click Here to Download
How Quickfinder Saves Valuable Time
2016 TaxBo
ok Order Form
Order your
TaxB
ook
guides with our MTAP order form and get a great discount!
Click Here to Download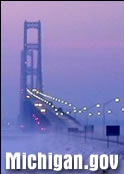 Michigan Treasury Online for SUW
Helpful information about registering your clients for this online e-file and e-pay management system from the Michigan Department of Treasury.

IRS Contacts and Related Information
These can save valuable time so you can solve client problems and maximize profits!




Find Government Information Quickly
USA.gov offers an easy-to-use search engine that gets you that information quickly.