What's Trending…
Congress Pursuing Small Biz Healthcare Reform
Congress has introduced an end of the year health package containing mental health initiatives, Medicare provisions, medical research funding AND the Small Business Healthcare Relief Act (SBHRA).
Satisfy Your Annual Filing Season Requirements
Insure you are on the IRS Registry of Approved Tax Preparers with the TaxBook's AFTR program for non-credentialed preparers at just $64!
PTIN Renewal System Open Through Dec. 31, 2016
You must renew or secure a Preparer Tax Identification Number to file federal tax reports in 2017.
Not Receiving MTAP Emails?
With the increase in identity theft and changes in spamming laws, many email services have enhanced website and email servers with firewalls that can block emails from organizations like MTAP. Click here for an easy way to 'whitelist' and re-establish receipt of our email communications.
Join MTAP Today for Just $97!
Enroll Employees at $27 for Additional Savings and Perks!
In the News . . .
Are Healthcare and Tax Reform Inevitable?
President-elect Donald Trump's plans for healthcare and tax reform will have an immediate impact on your clients. How should you prepare to best serve their changing needs?
Why You Should be Accepting Electronic Chip Credit Cards
If you or any of your clients aren't accepting EMV (electronic chip) credit cards, you risk liability for identify theft losses and much more! Find out how MTAP's credit card partners at International Bancard can help you comply with new regulations and reduce headaches in processing. It's a 'can't miss' article!
IRS to Use Private Collectors for Overdue Taxes
Past history has shown, time and again, that using private agencies to collect overdue taxes doesn't save money and, more importantly, strains relations between taxing agencies and the public.
IRS Relaunches 'Get IP PIN' Program
The Internal Revenue Service announced that the "Get an IP PIN" tool has returned to IRS.gov with a stronger authentication process to help protect taxpayers.
IRS Helping Preparers With Growing Threat from Hackers
As we all know, identity and data theft has risen dramatically as our tax administration systems expand in virtual services and reporting methods. In the last two years, the IRS has significantly stepped up efforts to shield taxpayers from identity and tax refund theft attacks, so hackers have decided to focus attention on another 'fertile' target: tax preparers. Read More
Tax Preparer Compliance
Satisfy Your 2016 Annual Filing Season Requirements
Insure you are on the IRS Registry of Approved Tax Preparers with the TaxBook's AFTR program for non-credentialed preparers at just $64!
RELATED:
About the Annual Filing Season Program (AFSP)
2017 PTIN Renewal Information
EA Renewal Underway for SSNs Ending in 4, 5 or 6
The EA renewal season has begun for Enrolled Agents with social security numbers ending in 4, 5 or 6, and it ends on January 31, 2017. DON'T LET YOUR EA CREDENTIAL LAPSE because reinstatement is an arduous process! To renew, go to pay.gov and enter "8554" in the Search Public Forms box on the left-hand side. Complete the online form and pay the $30 renewal fee. Renewals may take up to 90 days to process.
Earn the EA Credential
Insure you can represent clients in matters before the IRS!
IRS Directory of Approved Tax Preparers
The IRS has launched a searchable directory of tax preparers who possess a PTIN, an approved credential (CPA or EA), or an Annual Filing Season Program (AFSP) certificate of completion.
Tax Season Resources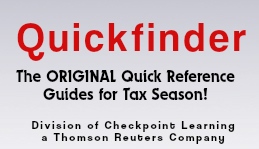 2016 Quickfinder Order Form
Order your QuickFinder guides using our association-discount form and receive 25 percent off the regular price! Click Here to Download
How Quickfinder Saves Valuable Time
2016 TaxBo
ok Order Form
Order your
TaxB
ook
guides with our MTAP order form and get a great discount! Click Here to Download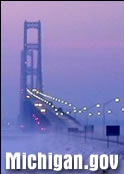 Michigan Treasury Online for SUW
Helpful information about registering your clients for this online e-file and e-pay management system from the Michigan Department of Treasury. Helpful Handout: Michigan Treasury Online Updates (10-2016)

IRS Contacts and Related Information
These can save valuable time so you can solve client problems and maximize profits!